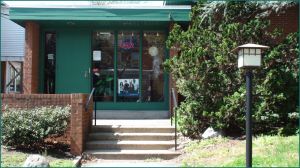 High Street Optical on Charlotte is a full-service optometric office located at 531 N. Chartlotte St. in Pottstown, PA. Parking is available in the rear of the building along Liberty Alley, between East and West Sts. We are also located along the bus line. We serve patients from Pottstown, Boyertown, Royersford, Limerick, Norristown, Birdsboro, Douglassville, Gilbertsville, Perkiomenville and surrounding areas.
High Street Optical on Charlotte was founded in 2007 by Dr. Diane Fries, filling a need in the area as older doctors retired and left the area. Appointments are available within a few days in most cases, and we see emergencies promptly. We offer office hours Monday through Friday, with evening hours on Monday and Thursday, and we are open on select Saturdays.
We accept most eye care insurance coverages. We carry a full line of frames, from budget frames to designer names and sport goggles. Most of our frames carry a 1 year warranty against breakage. Exceptions to this would be the Eddie Bauer line, which comes with a 3 year manufacturer's warranty and our discounted, discontinued styles, which cannot be warranted. A full array of lens types and options are available, from basic plastic single vision lenses to HD progressive bifocals, polarized, antireflective coatings, transitions lenses, including transitions advantage, and much more. Prescription and non-prescription sunglasses are also in stock. High Street Optical on Charlotte carries a full line of contact lenses, from gas permeable to daily disposable lenses.
About Dr. Diane Fries, O.D.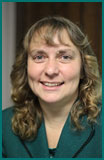 Dr. Diane Fries is a 1988 graduate of Ursinus College with degrees in Biology and German, having studied one year at the University of Munich. Dr. Fries completed her graduate studies at the PA College of Optometry (PCO), now named Salus University, in 1992, having earned both a Bachelors degree in General Sciences and a Doctor of Optometry degree from PCO. She was the 1992 recipient of the Verma Memorial Community Service Award. While at PCO, she completed rotations at the Veterans Ambulatory Center then on Cherry St. in Philadelphia, at Episcopal Hospital in Philadelphia, at the Ladies Garment Workers Union Medical Center in Philadelphia and at The Eye Institute in Philadelphia, with rotations specialized in pediatrics and low vision. While at PCO, Dr. Fries became a CPR instructor and an EMT, teaching CPR at the school and in the community, as well as being a volunteer member of S.E.M.S. Ambulance Corp. She upgraded her license twice since originally licensing, as laws changed and allowed for further study and licensing in therapeutics and glaucoma treatment.
She began her career working in both PA and NJ. She has 24 years experience as an optometrist and built a business covering for other doctors where extra or replacement coverage was needed for nearly a decade. In 2007, Dr. Fries started High Street Optical on High Street and moved the practice to our permanent home on Charlotte St., changing the practice name to High Street Optical on Charlotte in 2011.
Dr. Fries co-manages LASIK and cataract procedures with Kremer Eye, TLC Center, Moore Eye Institute and Eye Consultants of PA. Dr. Fries sees a large range of patient age and demographic groups and welcomes our special needs population. She cares for the eyes of many CLA and other community based home residents from the area, for which she is uniquely qualified, having grown up with a brother with Down Syndrome. Dr. Fries is experienced in emergency eyecare, contact lens fitting, geriatric vision care, keratoconus, post-LASIK eyecare, post-cataract eyecare, cataract diagnosis and diagnosis of macular degeneration.
In her private life, Dr. Fries is married and has 3 children. She sings and dances and is a member of both her church choir and Methacton Community Theater. She enjoys most performing with her class of dancers that perform at nursing homes for the holidays.